Advantages of Solar Powered Street Lights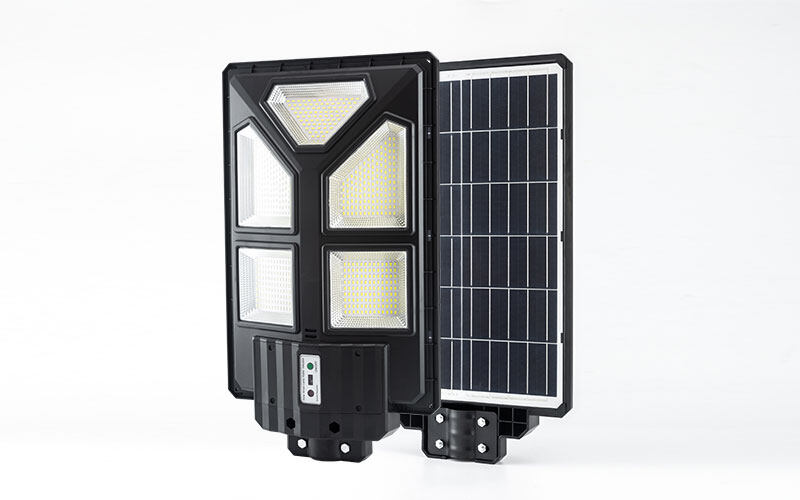 Solar street lights effectively save energy and reduce dependence on traditional energy sources and the national grid, making them increasingly popular worldwide as a reliable source for street lighting.
What Are Solar Powered Street Lights?
Generally speaking, solar street lights are powered by PV panels, in-built batteries, LED lights, and smart sensors, all integrated into a single compact unit.
As for the working principle of the solar street light, during the daytime, under the control of the solar charge controller, the solar panel absorbs sunlight and converts it into electricity, and the solar module will charge the battery. At night, the battery supplies power to the LED light source. The DC controller ensures that the battery will not be damaged by overcharging or over-discharging.
What Are the Benefits of Solar Street Lights?
With sufficient sunlight, solar street lights are the most eco-friendly solution for wide-area outdoor lighting. Moreover, considering the long-term benefits, solar street lights will cost less than traditional street lights, making them the best choice for lighting streets, gardens, parks, and any other public spaces.
Easy installation
Unlike traditional electric street lights, there is no need to worry about interrupting the installation by encountering underground utilities during installation, thus affecting efficiency. Solar street lights are easy, fast, and safe to install without complicated new wiring, and the installation does not require a lot of labor, materials, or money.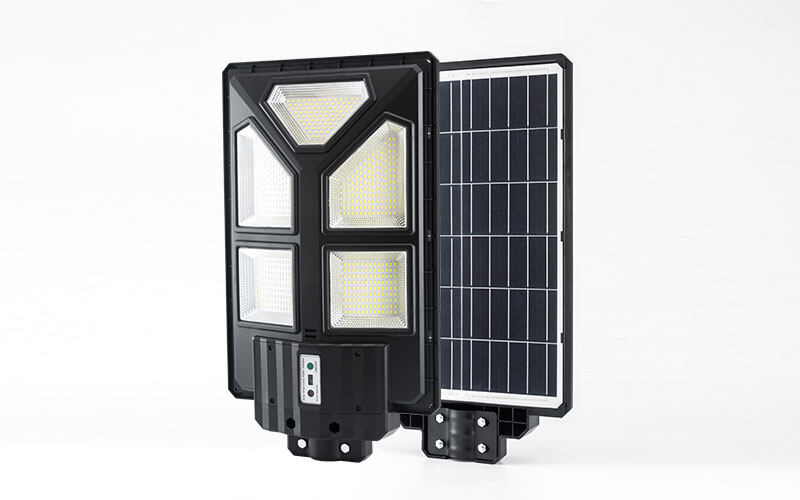 Solar street light 200W - YT14
Energy saving
People rely on the power grid for energy in traditional lighting, and there will be no lights during a power outage. In comparison, solar street lights can convert sunlight into electricity without electricity consumption - no pollution, no radiation, in line with the current concept of environmental protection.
Eco-friendly
Today, solar energy is considered to be the most accessible and cheapest energy source to save the cost of paying a monthly energy bill. As a green alternative, solar street lights come with a built-in battery system to light up streets when there is no sunlight. (Moreover, the batteries are recyclable and do not harm the environment.)
Low maintenance costs
Solar street lights are maintenance-free because phototubes can greatly reduce maintenance requirements. China integrated solar street lights are technically advanced but not prone to failure - they are regulated by solar charge controllers that can adjust the light intensity according to natural brightness and requirements. Contrary to the high maintenance cost of traditional street lights, solar street lights only need to be checked regularly, and maintenance costs are relatively low.
Conclusion
LED lights are widely recognized for their energy efficiency, durability, aesthetics, and maintenance-free nature. Therefore, LED-based solar streetlights are ideal for both commercial and home lighting applications. Overall, solar LED streetlights have become a cost-effective and environmentally friendly way to illuminate roads and public areas.
Yuefeng is the best solar street light manufacturer in China, offering high-quality street light solar power - solar street light 60w, solar street light 200w, solar street light 300w, solar street light with CCTV camera, etc. For more information about solar street lights wholesale, please feel free to contact us at yuefengd@yuefeng.com.