The Best Solar Wall Lights: All You Need To Know

Choosing the LED solar wall light is perfect for energy-efficient lighting, requires no wires, is easy to install, and eliminates high running costs in the long run. The stylish and trendy design of the solar powered LED wall light will enhance the exterior wall mount solar lighting, improving the appeal of your home as well as saving the environment at the same time!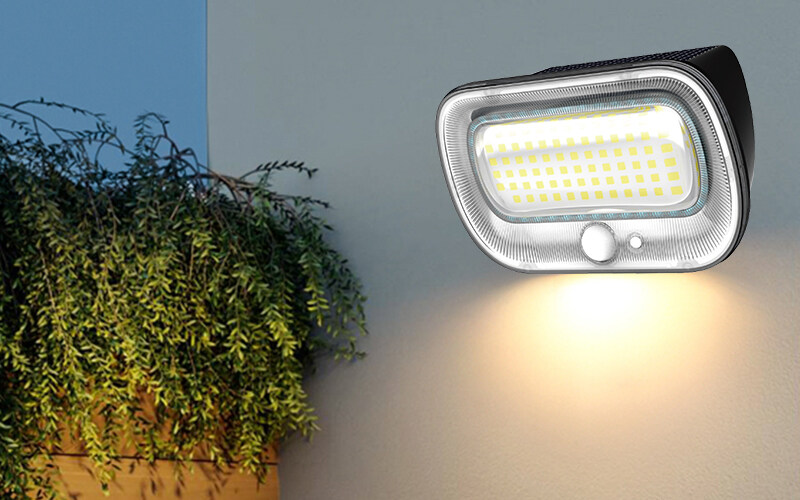 The Advantages of The Best Solar Wall Lights
Elegance & High Brightness
With the balance of decoration and practicality, the solar wall light can glow more efficiently, emitting brighter, more translucent light to illuminate specific areas. The extreme brightness from the solar wall light outdoors enhances the beauty of nighttime scenes.
Some high-performance exterior solar wall lights can switch warm white light and cool white light, two light colors, without replacing any accessories. They can be used in a variety of application scenarios to create different feelings, perfect for illuminating or emphasizing any indoor and outdoor space.
Sturdy & Durable
Since the external solar wall lights are made of high-quality thick ABS plastic, which is difficult to wear or break, and no need to worry about rusting. As an exterior wall mount solar lighting solution, the solar sensor wall light comes with IP65 weather resistance, designed to conquer all kinds of outdoor weather elements.
Therefore, the solar sensor wall light works in all kinds of weather without worrying about rain, snow, frost, sleet, or other extreme weather. Even on rainy days, the solar wall lamp can normally work with the reserve power.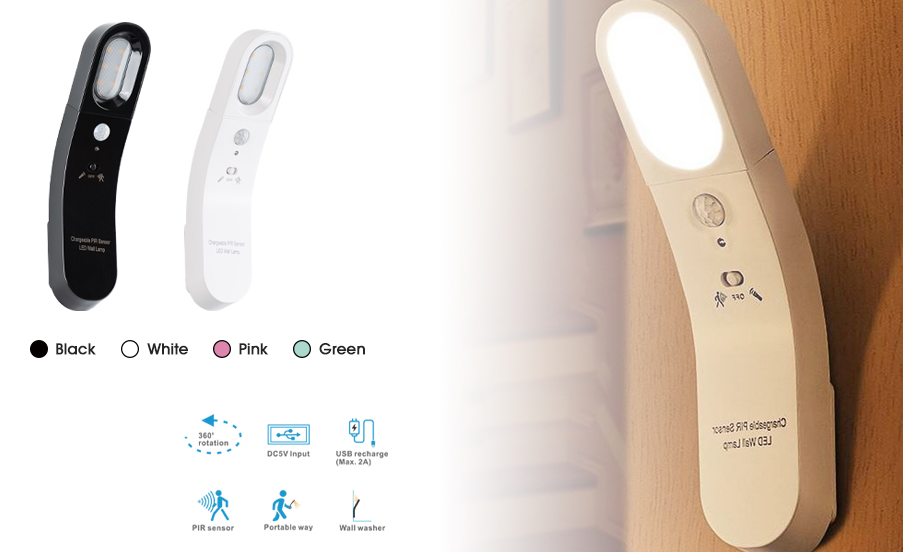 Solar Motion Sensor LED Wall Light
Save Money & Energy
The solar powered LED wall light is both cost-saving and environmentally friendly. It is equipped with solar panels that absorb sunlight during the day and convert it into electricity. In general, premium exterior solar wall lights quickly absorb energy and are fully charged in 6-8h of direct sunlight, then light up for about 20 hours or more.
The solar motion sensor LED wall light provides a wide detection angle and sensitive motion detection for automatic on/off. In other words, the external solar wall lights turn on automatically at dusk/when motion is detected and stay on all night, so you never have to go home in the dark anymore!
Easy To Install & Versatile
The best solar wall lights are easy to set up and use - simply install them wherever you want without finding power or wiring cables. Great for stairs, hallways, porches, gardens, patios, exterior walls, backyards, garages, fences, driveways, doorways, and decks to create safer and more comfortable outdoor spaces.
Also, the LED solar wall light is excellent for lighting areas that require a long lifespan but low maintenance, such as parking lots, schools, hospitals, hotels, outdoor walkways, public areas, etc. Overall, solar wall light outdoors can be installed almost anywhere in our daily lives, setting the powerful solar lighting around the building or property!
Final Word
Energy efficiency and environmental protection make the future of the solar wall lamp bright, and now is the time to invest! Yuefeng is the best solar wall lights manufacturer and supplier in China, offering a wide range of black solar wall lights, solar motion sensor LED wall lights, etc. Please feel free to contact us at yuefengd@yuefeng.com for more details about our solar light products!