Why Should We Choose Solar Lights?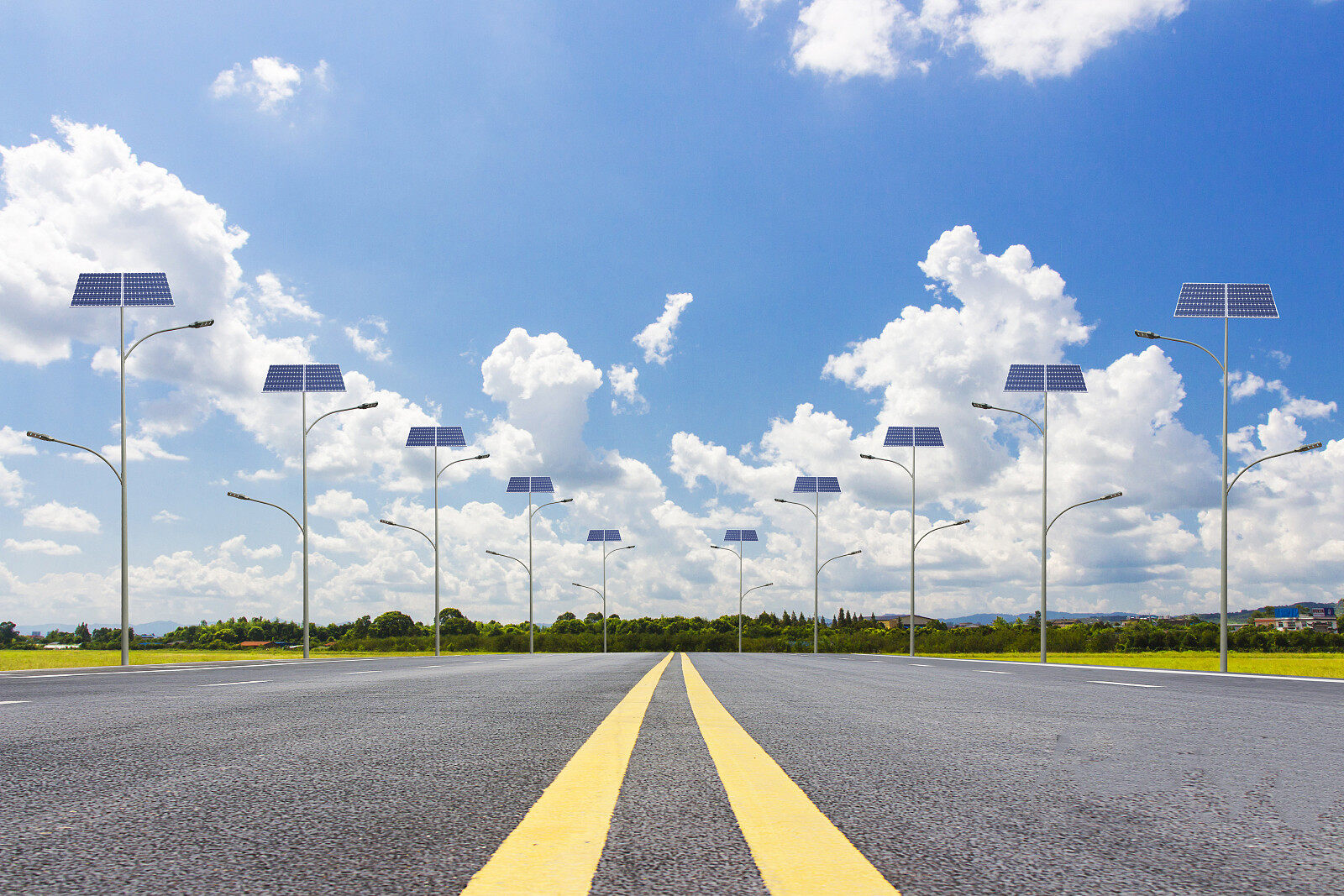 Solar lights are becoming part of every building as people have started to realize the benefits of using their electricity supply more efficiently. Solar lights are easy to install and readily available in various sizes, shapes, colors, and features.
These solar lights can fit in any type of decor without causing any inconvenience to you or the people living in your house. This article will cover several reasons why we should choose solar lights.
How Do Solar Lights Work?
Solar lights use solar cells to convert energy from the sun into electricity. This electricity then powers the light in the solar lamps. They're designed with a battery backup to continue working even if the sun isn't shining anymore!
What Are the Benefits of Choosing Solar Lights?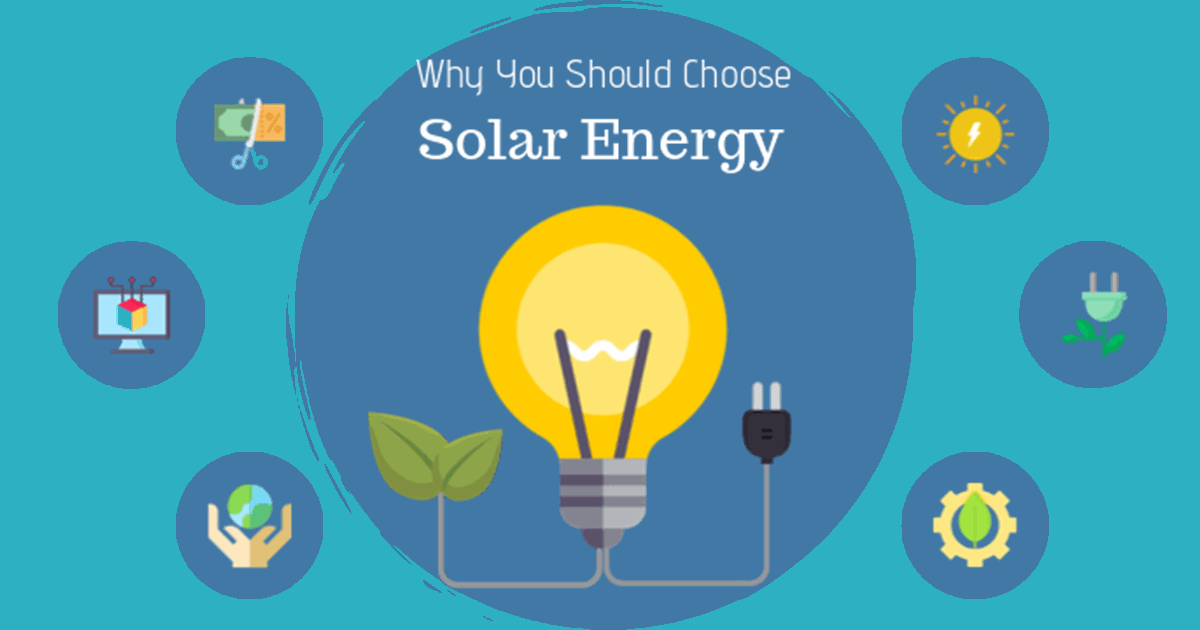 Solar lights are an excellent choice for your home because they are an environmentally-conscious alternative to traditional lighting fixtures. They use no electricity generated from fossil fuel, making them a cost-effective way to light your building or streets.
They also help reduce carbon emissions and pollution overall by reducing the emission of sulfur dioxide, nitrous oxides, and health-harmful emissions. Besides, it also helps reduce land degradation due to drilling and fracking.
The solar lighting fixture will also make your building: whether it be home, office, or factory, more energy efficient, as well as better for public health and the environment.

Solar lighting systems also provide low-cost installation. It's just a matter of attaching the solar panel to your roof or wall and then plugging the light's cord into the corresponding port on the panel.
Solar lighting systems require considerably less maintenance than other lighting systems. Their lamps and lithium-ion batteries are high-quality and long-lasting and don't need to be replaced in years to come.
You are only required to regularly clean up the solar panel to ensure light from the sun is adequately received.
Solar lighting is a great way to reduce utility bills and make the planet more sustainable. They use no electricity generated from fossil fuels, so you won't have to pay for any of it.
Solar LED lights produce their energy from a renewable and clean energy source, sunlight, and store it in build-in batteries, so they're not contributing any harmful emissions into the atmosphere. Besides, they are smart enough only to turn on when required at night time to save energy.
Most solar lights are available anywhere, from online to brick-and-mortar stores, so you don't have to travel far to find a place with them installed.
The high-quality solar lights are durable and will last for years of use, so you don't have to worry about replacing them or having them break down on you. In solar lights, solar panels can last up to 20 to 25 years, LED fixtures can last 12 to 15 years, while batteries need no replacement for up to 5 to 8 years.
However, for outdoor use, you'll have to make some extra effort and choose solar lights that are durable enough to withstand outdoor conditions. If the snow is on the ground or it's raining outside, don't go for lights that aren't built for outdoor use—they might not last long or stay bright enough in bad weather conditions.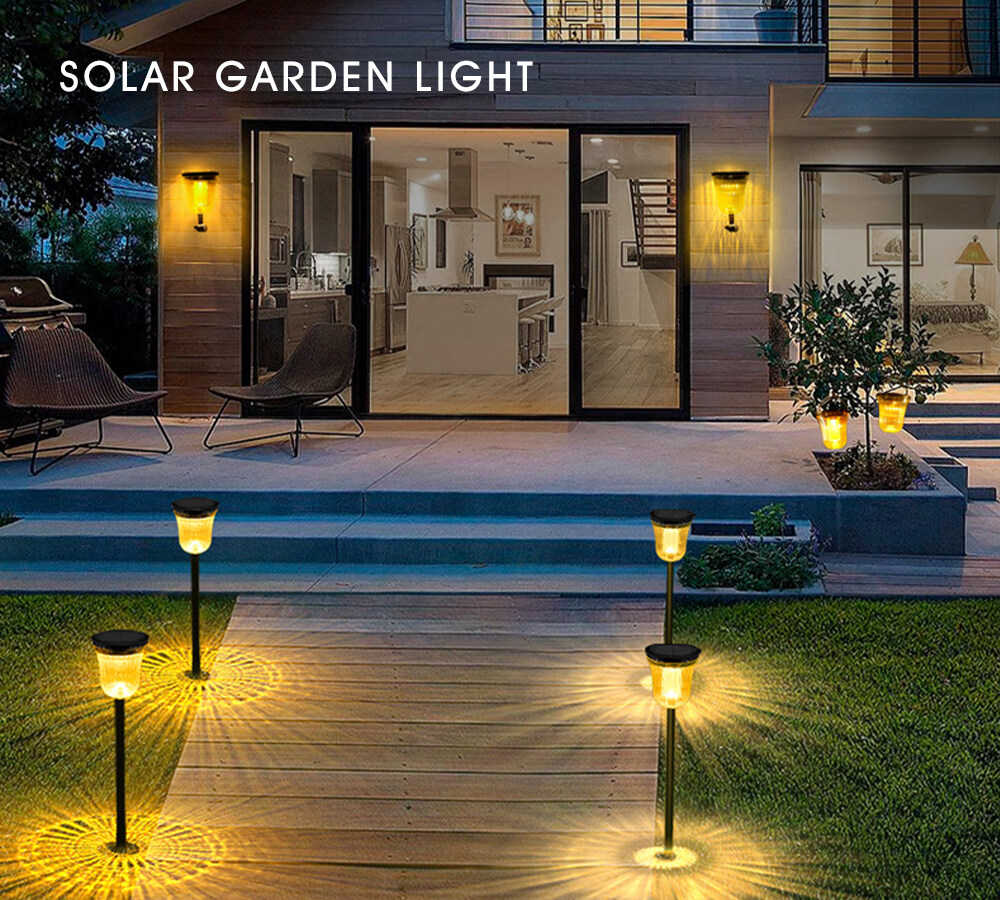 LED lights are known to take up low voltage and consume less energy. So are the solar lights, as they both are semiconductor diodes that convert sunlight into energy to power the light. The low voltage of solar lights allows them to be used anywhere you want to place them, even if a storm or other event has turned the electricity off.
Low voltage is the main benefit of solar lights because it allows you to save money on your electric bill. Solar-powered lights don't use any power when they're not being used, so it doesn't matter if you have enough sunlight on your property or not.
You don't have to worry about any power being produced during the nighttime as traditional lights do with batteries that need recharging every day or week, depending on how often you'd like them on your property.
No trenching is another benefit of solar lights because they can be installed in just about any location without digging up your yard or driveway first.
Since they're powered by sunlight instead of electricity, there's no need for an electrical outlet anywhere near where you want them installed, which means there's no chance of damaging anything like burying wires into the ground would do otherwise!
As solar lights need the sun to light up, you must be worried about what to do at night when the sun is down? Don't worry! Solar lights work at having a battery backup.
This means they can be left on at night, even when there's no sun, and they won't consume any electricity. They will also last longer than regular lights because they don't have to rely on sunlight to stay lit.
Outdoor lighting, especially on streets, can help reduce the crime rate. With its high-powered LED lamps, each of these solar lights provides sufficient visibility at any time of night due to the fact that it reduces crime and saves money by reducing vandalism.
To battle climate change, governments of almost all countries have given various incentives for eco-friendly items like electric vehicles, solar panels, and solar lights.
So another benefit of solar lights is that tax credits and grants can be applied toward your purchase. You can save on tax credits or grants by buying solar lights instead of traditional lighting.
How to Charge Solar lights?
Following are some tips for charging solar lights:
You should know that solar lights are generally charged by absorbing solar energy from the sunlight, so if it's cloudy outside or you don't have direct sunlight hitting them directly, they won't work either. But if you have plenty of sun on your window or doors, you're in luck! You'll need to ensure enough room around the light so that it doesn't obstruct any windows or doors (and if possible, try to aim it at the ground).
Take out the batteries from the solar lamps and charge them using the battery charger. However, if you have any old batteries still attached to your solar lights, replace them with new ones before you charge them. This will keep them from draining your battery and causing it to overheat.

Some solar lights come with a USB port or other adaptor support, so you can charge them using electricity if there is an inadequate light source to charge them.
Conclusion
As you can see, solar lights have significant benefits over traditional ones and are definitely worth buying. However, not all solar lights are reliable and give you all the benefits mentioned above. So, be careful while choosing the solar light manufacturer.
Although thousands of companies in the market today claim to provide high-quality, long-lasting, and the best solar lights, we suggest you try solar lights from Yuefeng Solar Light Company. Yuefeng has been China's leading solar lamp manufacturer in the industry since 1993 and provides high-quality led solar lights that comply with international quality and safety standards.
Yuefeng Solar provides a wide range of solar lights, including modern outdoor solar lights, solar garden lights, solar street lights, and solar flood lights to suit your needs. Check out our options if you're looking for something unique and stylish to illuminate your home, offices, gardens, streets, and parking lots. If you want something bright and bold, we have that too!
And if you can't decide what kind of solar light you need, we've your back. We'll help you figure out exactly how much power your solar panel needs to keep your lights going at night so that they don't dim or go out in the middle of the day. Besides, we also offer free samples for your satisfaction.
Moreover, Yuefeng offers OEM/ODM services to cater to solar lights wholesale buyers. We offer a full suite of products from one trusted source—and they're all made in our manufacturing facility that has been around since 1993, covering a 3500 square meter area with over 200 highly-competent employees!
So whether you want simple or stylish solar lights, or something more advanced and practical, we've got what you need. And as always: "Just because it's smart doesn't mean it's expensive."